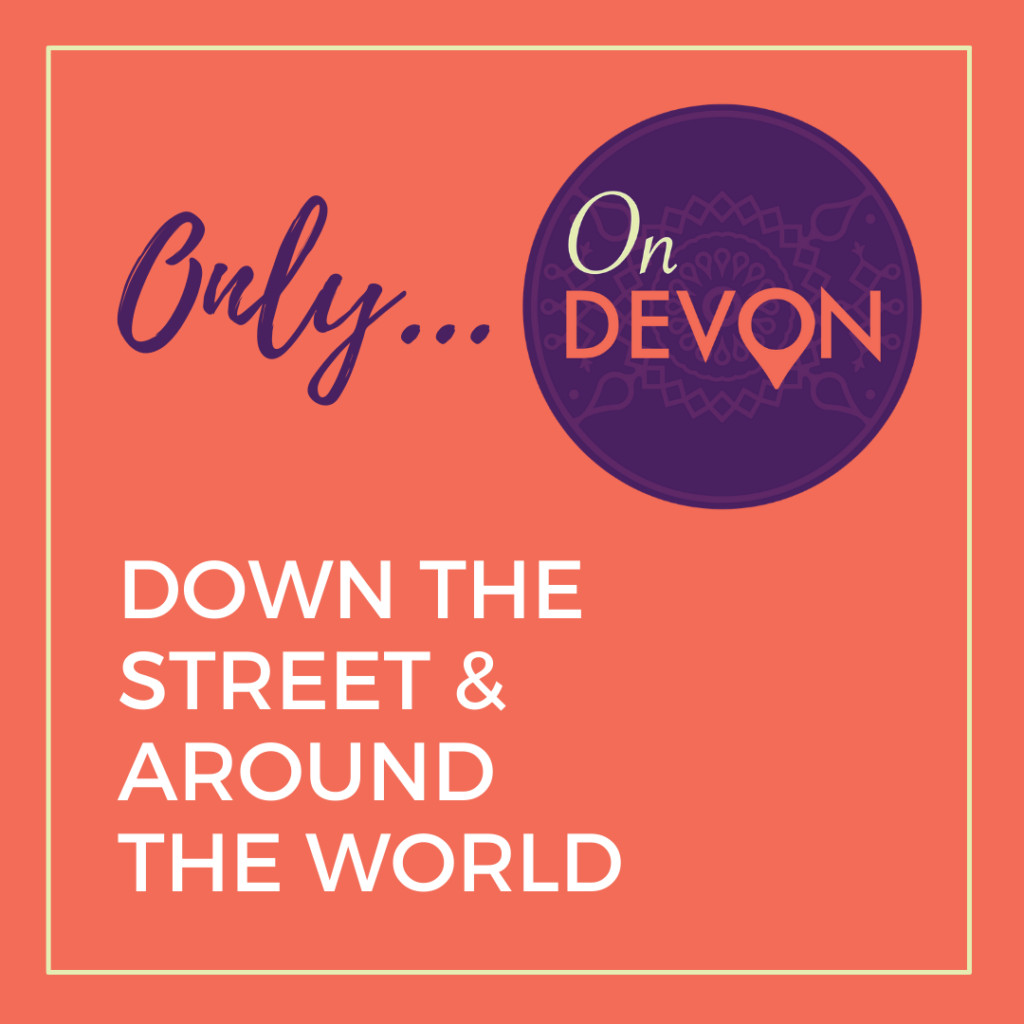 Located on Chicago's north side, Devon Avenue is one of the most diverse streets in America. From unique dining and fashion to shops that have been family-owned for generations, there are businesses and experiences that you can find only on Devon.
Our new series of videos takes you down the street & around the world to introduce you to the unique people and places of Devon Avenue. The only street in Chicago where you can find chicken tikka, Kosher babka and designer saris on the same block.
Find your next adventure right here. #OnlyOnDevon
New videos will be added every week!
---
All American Medical Supply – 2805 W. Devon Ave. (773) 764-0184
_________________________________
Annapurna Simply Vegetarian – 2600 W. Devon Ave. (773) 764-1858
_________________________________
Bundoo Khan – 2539 W. Devon Ave. (872-241-9100
_________________________________
Cary's Lounge – 2251 W. Devon Ave. (773) 743-5737
_________________________________
Deck the Neck – 2552 W. Devon Ave. (773) 293-6212
_________________________________
Diya Handicraft – 2603 W. Devon Ave. (773) 764-7576
_________________________________
Fresh Farms International Market – 2626 W. Devon Ave. (773) 764-3557
_________________________________
Ghareeb Nawaz – 2032 W. Devon Ave. (773) 761-5300
_________________________________
Inspire Multi Brand – 2658 W. Devon Ave. (773) 856-5501
_________________________________
ISP India Sari Palace – 2534 W. Devon Ave. (773) 338 2127
_________________________________
Italian Express – 2447 W. Devon Ave. (773) 761 7700
_________________________________
Kol Tuv Kosher Foods – 2938 W. Devon Ave. (773) 764-1800
_________________________________
Music House – 2925 W. Devon Ave. (773) 761-3770
_________________________________
NP Jewelers – 2647 W. Devon Ave. (773) 508-4653
_________________________________
Regal Jewels – 2625 W. Devon Ave. (773) 262-4377
_________________________________
Robert's Fish Market – 2916 W. Devon Ave. (773) 761-3424
_________________________________
Sahil – 2605 W. Devon Ave. (773) 262-7500
_________________________________
Sign America – – 2748 W. Devon Ave. (773) 262-7800
_________________________________
Tel Aviv Kosher Bakery – 2944 W. Devon Ave. (773) 764-8877
_________________________________
Tiffin The Indian Kitchen – 2536 W. Devon Ave. (773) 338-2143
_________________________________
Udupi Palace – 2543 W. Devon Ave. (773) 338-2152
_________________________________
Uma Sarees – 2541 W. Devon Ave. (773) 338-6302
_________________________________
Usmania Chinese – 2253 W. Devon Ave. (773) 338-4488
_________________________________
Usmania Fine Dining – 2244 W. Devon Ave. (773) 262-1900
_________________________________
Vitha Jewelers – 2651 W. Devon Ave. (773)-764-4735
_________________________________
Wheels of Chicago – 6201 – 6233 N. Western Ave. (773) 262-7500
_________________________________
World Fresh Market – 2434 W. Devon Ave. (773) 508-0700